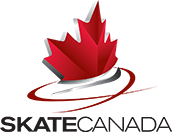 ADULT SKATING (Age 16+)
Learn to skate or improve your skating skills in an adult environment with a professional skating coach!
This is an ADULT (16+) skating program with a focus on Balance, Agility and Control at every level. A professional coach will lead you through a 50 minute session that includes a warm up, lesson time and practice time. The focus is on skill development and achievement.

A helmet is mandatory until assessed by the coach or proof of Skate Canada achievement is shown.
2023/2024
Days and Times
Fall Session
10 week Session - Thursday October 12 - December 14 9:00pm - 9:50pm Rink A
Winter Session
10 week Session - Thursday January 4- March 7 9:00pm - 9:50pm Rink A
Fees - $270 per 10-week session + once per year cost of Admin /Skate Canada Fee* $80